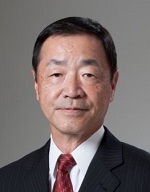 I am now in my sixth year as a president of the Association of Powder Process Industry and Engineering, JAPAN (APPIE). I would like to express my gratitude to the members, related societies such as the Society of Powder Technology, Japan (SPTJ), affiliated companies, and the staff of APPIE for their continued support.
In 2020, due to the epidemic of the COVID-19, many of the activities were cancelled, postponed or scaled back, and unfortunately the results were not satisfactory.
The main event, POWTEX TOKYO 2020, was held from November 18 to 20, 2020. The event was held on a drastically reduced scale after thorough measures were taken to prevent the spread of COVID-19. The number of visitors to the exhibition was 5,060, which was one-third of the previous event's total, but many of the exhibitors said that the number of visitors to their exhibition booths increased or that there were more opportunities for business negotiations. I would like to thank the POWTEX TOKYO Committee and all the people involved in organizing the exhibition, which was held in the midst of great difficulty and anxiety, and in ultimately turned out to be profitable.
On the other hand, various web-based activities have been adopted as a safe means of avoiding travel and face-to-face contact with the high risk of infections. For the seminars, the Introductory courses on Powder Technology and the Introduction course on Dust Explosion and Fire Safety were distributed online and were attended by many people. A number of technical groups also conducted their activities online in the latter half of the year. Online distribution is likely to remain as a means even after the COVID-19 pandemic subsides, and the skills accumulated over the past year or so will continue to be put to good use.
Despite these significant limitations on our activities in 2020, few members withdrew from APPIE, and as of May 2021, we had a record 329 corporate members registered. I am also pleased to report that we have taken a step toward internationalization with the admission of one foreign company as an associate member. These circumstances made me realize that powder technology is needed by many companies as an important technology in the industrial world, and reaffirmed the significance of the existence of APPIE.
The Bioparticle Process technical group, which was established in 2020, has started its activities in the midst of the COVID-19 pandemic. We hope that they will take on the challenge of new innovations that add a biotechnology perspective to powder technology.
The Nanoparticles Application Committee, which worked energetically as a technology committee and actively disseminated new technologies, has completed its five years of activities, and the technology initiatives related to nanoparticles have been progressively completed by passing them on to the related technical groups. I would like to thank all the committee members for their hard work.
In April 2021, we will launch a new AI Technical Committee to discuss and disseminate information that will lead to practical applications using AI, which is expected by many of our members.
November 18, 2021 will mark the 50th anniversary of APPIE. The 50th anniversary ceremony will be held in Kyoto. In addition to publishing an anniversary history and distributing gifts, we will also be working on a complete revamp of APPIE website as a commemorative project.
This year's main event, POWTEX OSAKA 2021, will be held at INTEX OSAKA from October 13 to 15 in a hybrid event format, combining an onsite event with online component. In consideration of preventing the epidemic of COVID-19, we will hold the event on a reduced scale, with safety and security as the main premise.
Although it will take some time to prevent the infection of COVID-19, we are beginning to see a way out, and will continue to take all possible measures to prevent the infection and work in accordance with the policy of the government or local government. Please check the "Guidelines for the Prevention of COVID-19 Infection" on APPIE website in a timely manner, and revise and implement your activity plan accordingly.
In fiscal year 2021, we will continue to face difficult management challenges, but I hope that all of you and the staff of APPIE will work together to overcome these challenges.
May 2021
Yukiyoshi Yamada
President, APPIE